Our December 1st presale is SOLD OUT!
Join our waitlist for the next opportunity to purchase Z1 grinder
Because coffee is personal
ZERNO™ Z1 gives you total control over your coffee grind.
The Z1 arrives precision-aligned with easily-swappable components for deeper customization ready to open up a world of flavors to explore. All in a modern yet timeless design.
A different kind of coffee grinder
Variable feed, swappable prebreaker
Hone your ideal flavor profile by adjusting the grind feed rate and maintaining optimal performance thanks to a cutting-edge prebreaker design.
Micron Precision
Powerful high torque
single dose grinder
64mm Flat Burrs
Swap burrs while retaining
your setup
Control Feed Rate
Fully adjustable with swappable prebreaker
Near zero retention
Low exchange, single dosing
Every cup of coffee should be an expression of each unique bean. The low exchange of the Z1 ensures minimal leftover grinds so your next single-dose cup is quick and seamless.
Micron precision
Stepless adjustment
Take your espresso to another level. Fine tune your grind with an effortless and completely smooth turn of the dial with Micron Precision Stepless Adjustment.
Built to last
Superior, sustainable build quality
Zerno coffee grinders are made in the USA and hand-built in Chicago where the Zerno team works with the local community to bring high-end, expertly-crafted products to life and onto discerning coffee connoisseurs' counters in small batches.
Swappable burrs
Vertically-oriented, 64mm burrs
When you're ready to be adventurous, industry-leading alignment is retained as you experiment with different burr sets.
See the Z1 in action
The Zerno Z1 workflow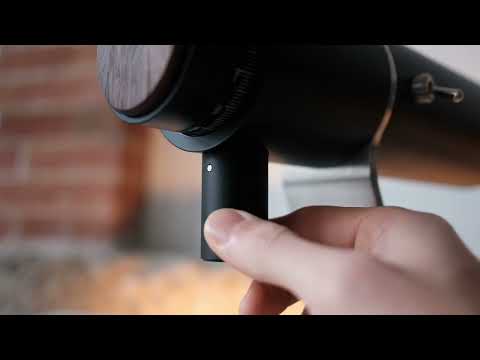 What's in the box
Your Custom Zerno Z1
Cleaning brush
Ross Droplet Technique (RDT) spray bottle
Maintenance tools
Stainless steel magnetic dosing cup (fits 58mm portafilter)
Stainless steel funnel
User replaceable power cord
Front wood accent piece

Zerno Z1 hard case available upgrade
Grind Range
0-1400μm
Stepless grind adjustment
Easy zero point setting
0.5g/sec to 2.5g/sec at espresso setting
50g whole bean hopper capacity
Continuous feed option for large batches
64mm Burr options
SSP Multipurpose, SSP Cast V2, SSP High Uniformity
Mazzer 33M
Zerno 64mm blind burrs
Materials
Machined aircraft grade aluminum
Stainless steel
Solid wood
Plastic free
Electrical Specifications
300W
100-120V or 220-240V
Gear reduced
900RPM rotation speed
Product Dimensions
Height: 270mm ~10.6″
Length: 300mm ~11.8″
Width: 130mm ~5.1″ (at the base)
Weight: 6.5kg ~14.3lbs